How do Solar Inverters work?
Solar inverters are the central hub, or often called 'the brains', of a solar power system as they convert the DC energy from the solar panels into usable AC current that can be used by your home appliances. 
Inverters also work to direct excess energy into battery systems or back to the grid. 
The quality of your Solar Inverter is just as important as the quality of your solar panels, and a solar expert can guide you on the type of inverter best suited to your solar panel set up. 
All Energy HQ has an impeccable reputation for providing customers with top quality products from the best inverter brands in the industry.
Contact us to find out more!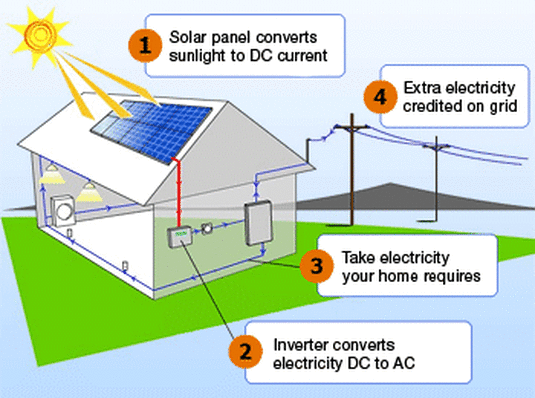 Solar Inverter brands we recommend

Sungrow believes there's more to it than just turning DC to AC. They have a range of quality Solar Inverters that can be used in residential and commercial solar projects such as rooftop, carport, ground mount and tracker installations.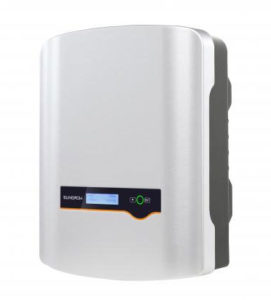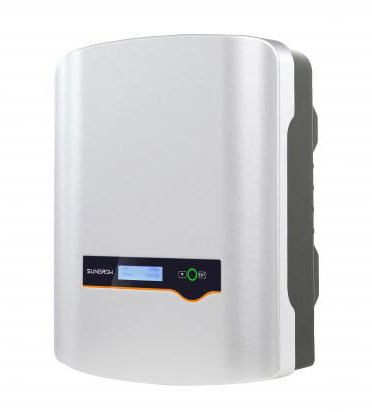 Dedicated to technology and product innovations, Growatt invests heavily in research and development. The research and development team at Growatt has more than 400 professional engineers. Growatt is proudly one of the world's top 10 residential inverter brands.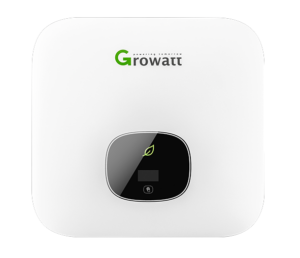 Fronius inverters are efficient and reliable and they pride themselves on being the indispensable heart of great solar powers systems. Their power categories range from 1.5 to 27.0 kW and guarantee suitability for virtually any system size including a family home or a large-scale system.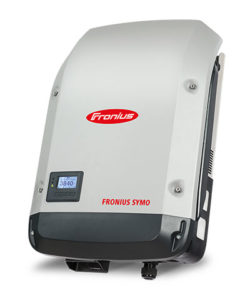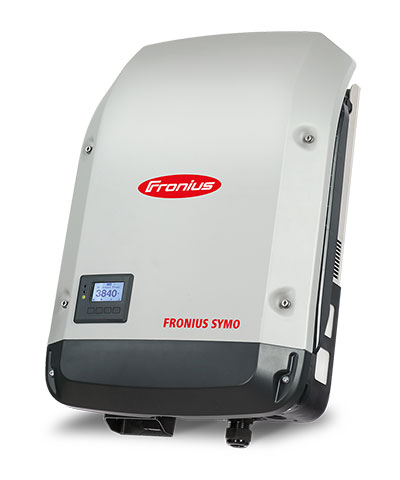 Fimer offers one of the broadest portfolios of string inverters currently on the market including a powerful lines of single and three phase string inverters for photovoltaic (PV) systems.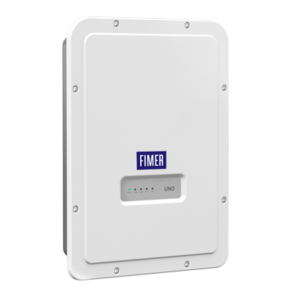 GoodWe is a world-leading PV inverter and energy storage solutions manufacturer. GoodWe solar inverters have been used in residential and commercial rooftops with an accumulative installation of over two million inverters and installation of 16 GW in more than 80 countries.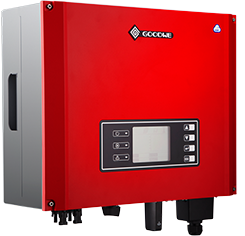 What our customers have to say...
Hi Karen and Ian. I received your parcel with the paperwork and final invoice yesterday. And thank you very much for the solar portable powerpack. We were contemplating buying a car charger for our phones only recently, but this is now no longer necessary. It's a very convenient present which has arrived just at the right time! I'm very happy with our new panels, and even though the days are short, yesterday the arrays generated 14 kW of power, the record so far. This is exciting, considering it's winter at the moment! Thanks again for the pressie, it's charging out on the pool fence at this very moment.
I did my research when I decided to get solar. I checked out some of the forums on the Internet to learn what to look for. One of the reasons I chose All Energy HQ firstly, they were available, local and if we needed them they weren't far away. I got a 6 kW system with a 5kW SMA inverter and its working very well. The boys who installed it were here until dark, taking their time to make sure it was done properly. I'll be happy to recommend All Energy HQ.
I installed an 8 kW system with 5kW SMA inverter on my implement shed. I chose All Energy HQ obviously because they are a local company and if I needed them, they were there. They used quality panels and inverters and it was a fast two days to install my system. My $1200 bill is nearly halved, so the system is doing what it was designed to do. I'm happy, I'm more than happy.
Distant Companies I Initially chose All Energy HQ primarily and based on the following 3 factors: 1. They were local - so if any problems, I have someone close by to facilitate maintenance; 2. Price was competitive with distant (non-local) companies; 3. I liked who they were. So when I moved properties and had to install Solar again, I looked around but quickly came back to what I already knew was a winning formula and they looked after me very well with quality products again. 15 September, 2014
Dear lan and Judy, I just wanted to drop a line to thank you for your wonderful work installing our solar system. I couldn't be happier. lan, your thorough knowledge and pleasant demeanour was so refreshing as I just cannot tolerate pushy sales people. You helped me understand every aspect of the process. I am really looking forward to reduced energy bills in the future. I would be happy to recommend your team to anyone seeking a professional, reliable and knowledgeable solar company.
I chose All Energy HQ because they installed my neighbours system and he recommended them. They came out and spent time with me going over all the details and I was satisfied with the price. I'm glad I went with a local company because I have had occasion to ring them asking some questions. They personally come out to see me to discuss my first electricity bill to explain everything for me.
Hi Karen, The electricians were quick and efficient with the installation yesterday as they were the same ones that did the initial installation and had left room to install a further 4 panels easily. Thanks for the great service by all the team.
Install has been completed and we were very happy with your installer Steve. He did a great job, a credit to your company. Keith Palmer did a great job in the sales department as well, with his sales technique and his knowledge of the product, that is what really won us over. Thanks again for a most pleasant and stress free experience,
I rang to enquire about my solar and the lady that answered was so helpful and kind. Any question I had was no problem and I was not rushed into finishing the phone call. Such a lovely and helpful team.