Why install Solar Power in North Brisbane?
Installing Solar Power in North Brisbane offers so many benefits from reducing or eliminating electricity bills to a green energy source that doesn't negatively affect the environment. All Energy HQ knows solar power and is ready to help you take a step into energy independence that will benefit you and future generations.
What sets All Energy HQ Apart
One word: Experience. Lots of it. We have been in the solar business for 30 years and have seen the industry transform into more affordable options that reduce or eliminate electrical bills. Our goal is to help every homeowner in Australia become energy independent while maintaining the same comfort level.
All Energy HQ are able to source products from all manufacturers instead of just one or two. This variety provides you with the best product for your energy consumption needs.
We don't install a cookie cutter system and then walk away. We design a system specific to you and your energy requirements and are there after installation to ensure everything is working correctly, and you are entirely comfortable.
Our company also offers solar hot water systems that are designed to harness as much of the sun's energy, even on cloudy days, to continually heat your water. The insulated tank keeps water hot longer, so you have it when you need it.
Our installers are accredited through the Clean Energy Council (CEC) who recognises our knowledge and experience when it comes to solar energy collection and use. We want you to feel comfortable using solar energy and explain the process in terms you can understand to make informed decisions.
Problems Solar Power Addresses
Coal and nuclear power plants provide electricity at a low cost to you but a high cost to the environment. Besides depleting natural resources, the waste produced is hazardous to the health of every person on the planet.
Harnessing the energy of the sun to light your home, eliminates harmful gases from being released into the atmosphere, for cleaner air and a thriving planet.
Solar energy use can eliminate your electric bill and could provide income when generating more than you need. The excess electricity is sold back to the grid for others to use.
Adding batteries that store harnessed energy provide you with electricity overnight and on cloudy days cutting your ties to the grid and offering energy independence.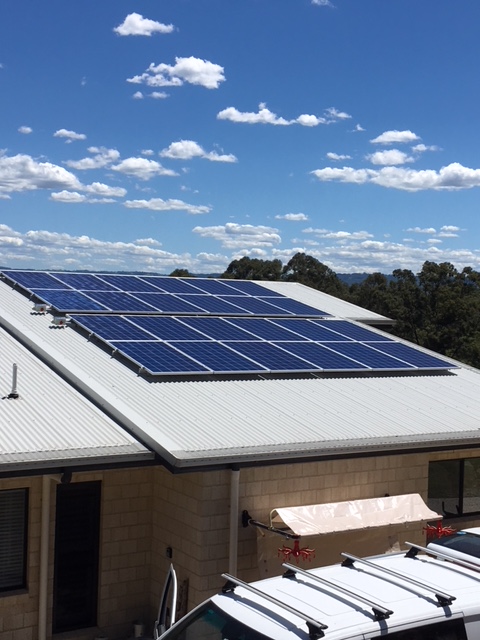 What you stand to lose if you don't use All Energy HQ
Our experience in the solar industry offers you the ability to discover energy independence. We access numerous manufacturers to bring you the products that will work best for you and your home. We listen to your needs to design and install a solar panel system that maintains your current comfort level and saves you money long term with reduced or eliminated electric bills.
Contact us today to see how solar energy will work for you and your energy needs.