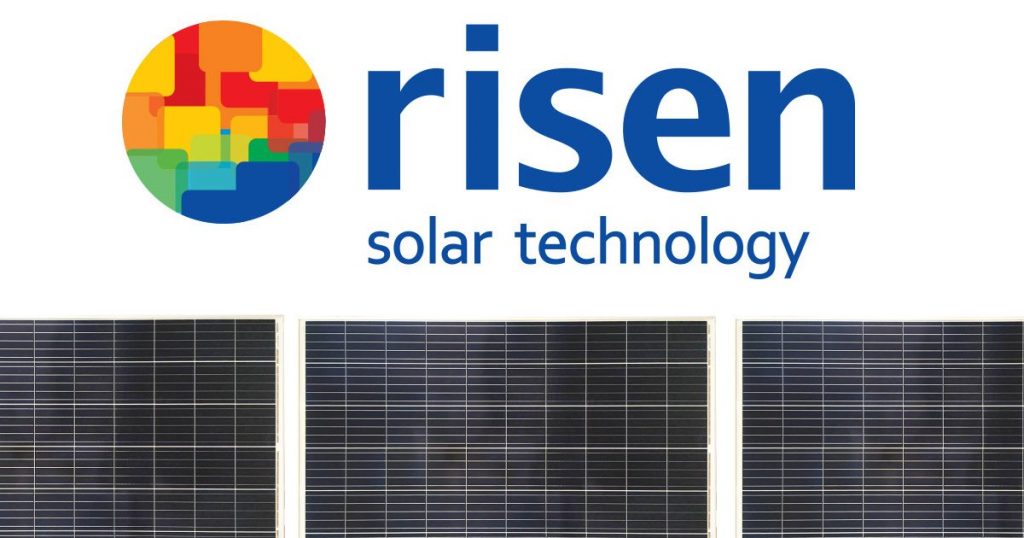 Risen Energy (Australia) has recently announced that their company is extending their products warranty on residential modules installed for rooftop applications from 15 years to 25 Years. This warranty extension applies to modules which are first installed on residential rooftops after February 1st 2022.
About Risen Energy Australia
Risen Energy Australia established its presence within the Australian market in 2008. They supply solar PV panels and energy storage systems to the residential market, commercial market and utility-developers. In recent years Risen Energy's presence has expanded within the Australian Market and is currently regarded as one of the top 5 panel suppliers in the rooftop sector.
"It remains our goal to ensure we provide our customers with value and complete peace of mind, when purchasing Risen Panels. Our customers are our priority, and we will continue to use a customer centric approach in all aspects of our business."

Archie Chen, CEO, Risen Energy Australia
He added that it is his hope that this warranty extension will give new and potential customers more confidence to choose Risen.
"Risen has enduring evidence of the longevity of our panels, and it is for this reason we have the utmost confidence in our decision to extend the product warranty to 25 years for application in the Australian Residential rooftop sector."

Danny Song, Head of Product Development of Risen Group
Mr Song added that a key contributing factor in the company's decision to extend the warranty is Risen's continuous improvement in material and module process and the company's 20 years+ manufacturing experience in PV Modules.
This extended warranty applies for the following Risen Modules:
RSM40-8-xxxMB (xxx = module power)
RSM40-8-xxxM with black frame (xxx = module power)
RSM130-8-xxxMB (xxx = module power)
RSM130-8-xxxM with black frame (xxx = module power)
Contact us at All Energy HQ
All Energy HQ is your Local Sunshine Coast Solar Power Specialist. We are dedicated to providing you with tailored energy solutions that suit you and your power usage needs. Established in 1989, now with 30 years of experience in the solar power industry, we supply and service solar, solar hot water, and on and off-grid battery systems to customers throughout southern Queensland.
All Energy HQ uses only the highest-quality solar power products and we provide quality ongoing after-sales customer care.
To learn more about the solar inverters we recommend and offer, visit our website or contact us today. Call (07) 5438 7200 or email Sales@AllEnergyHQ.com.au