About Redback Technologies
Redback Technologies purpose goes beyond selling products. They're passionate about creating a cleaner tomorrow for future generations by helping Australian households and businesses generate their own renewable energy. Redback Technologies was founded in 2015 by a small handful of clean-tech enthusiasts. Once a gap in the market was indentified, Redback produces products designed for Australian homes and to work in Australia conditions. Redback's solutions are designed and tested in Australia, giving their customers peace of mind knowing their systems will withstand Australia's harsh weather conditions.
Purpose
To power a cleaner tomorrow for our future generations by enabling every household and business to affordably generate their own renewable energy today
Vision
Helping the world switch on renewable energy today, for a cleaner tomorrow
Monitoring and Technical Support
Australian owned and operated company founded in 2015, producing products designed for Australian homes and to work in Australian conditions.
The Redback Smart Hybrid System is designed for those looking to get the maximum benefit from self-generated solar. As an all-in-one modular unit, the Smart Hybrid System eliminates the need for a separate inverter and battery compartment, reducing the number of external cables needed on the side of your home. A hybrid system is also the most cost-effective solution for installing rooftop solar power and battery storage at the same time.

The modern and sleek design is ideal for single-phase homes that have two-four bedrooms, a regular size air-conditioning system, and power to regular home appliances. For example a fridge, freezer, washing machine, dryer, TV, computer etc.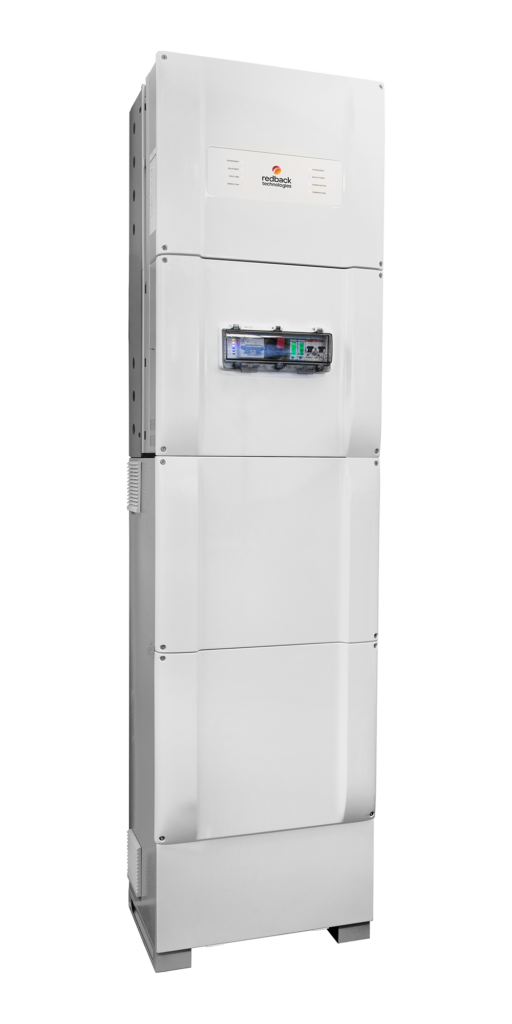 Designed for large homes with three-phase power and high energy consumption, the Smart 3-Phase Hybrid System will allow you to use more of your self-generated power to reduce your power bills. Achieve even higher levels of self- sufficiency by relying less on your energy retailer with our all-in-one hybrid system. The Smart 3-Phase Hybrid combines an inverter and battery storage to offer modular storage to suit even the largest households.
The robust design is ideal for three-phase homes that are generally larger with around five to six bedrooms, large air-conditioning systems, electric car chargers, spas and pool heaters and light commercial installations.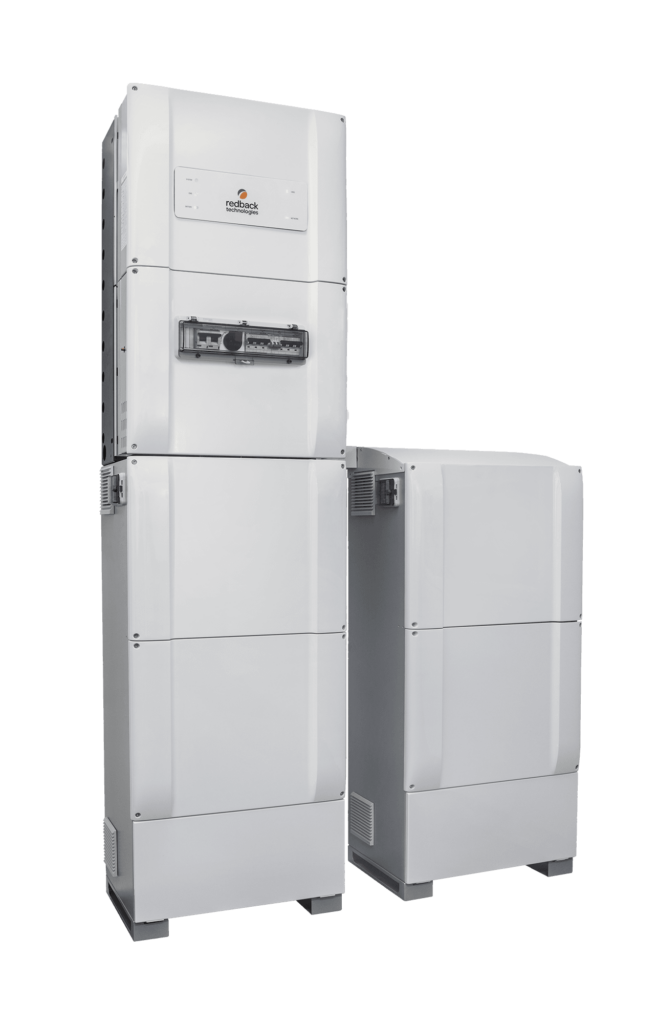 The Redback Smart Inverter is affordable yet robust, designed and tested to survive the harsh Australian outdoor conditions. With the easy to use MyRedback app and Redback portal, you can monitor your systems activity anytime, anywhere. In-built Smart Load Control Allows relay functionality for a single load. Receive a smart meter an Wi-Fi dongle at no extra coast and upgrade to Ethernet-enabled EMS.